Outdoor Kitchen Countertops
Known for its durability granite is heat, scratch, and stain resistant.
Outdoor Kitchen Countertops St. Louis, MO
The first essential component of an outdoor kitchen countertops design is that it must integrate gracefully with the general architecture of the home. As the area will become an extension of the home's living space, it must not look like an afterthought project — the more seamless the transition between the interior and the kitchen area, the better. Creating an outdoor kitchen is a fantastic way to expand your living space and enjoy the outdoors while still having all the conveniences of a fully functional kitchen. To ensure a successful outdoor kitchen design, it's important to consider how it integrates with the overall architecture of your home.
An outdoor kitchen has the net effect of taking the cooks out of the kitchen and bringing them to the party. So, the second consideration of the outdoor kitchen design is that it should reflect not only the options which are the most useful to the family cook, but also meet the needs and of the family. 
Materials for the project will also come into focus. These must be chosen with weather durability in mind. The average family would prefer to have an outdoor kitchen they can enjoy when they want to, and not have to worry about it when they don't.  Since granite doesn't fade, it's the most popular stone for outdoor kitchens. Granite also boasts excellent strength.
Fortunately, there is an abundance of granite varieties which will produce stunning outdoor kitchen designs. Granite is an excellent material to use when fabricating everything from countertops to pizza ovens to outdoor fireplaces. The needs and desires of the family will come sharply into focus during the planning stage.
Even those individuals who aren't big on cooking can contribute in a meaningful way as long as the countertop is big enough to handle the addition of a crockpot. Another factor to take into consideration is city zoning regulations and the rules of the HOA. During the planning phase, the edicts of these entities must be respected to avoid costly mistakes. Permits assure that the work is performed up to code. While these may all seem inconvenient during the planning and building phases, they offer a form of protection and the peace of mind the finished product meets safety standards. Check here for more kitchen ideas.
Once the outdoor kitchen is complete, and the area has been claimed as additional living space, not only will it increase the value of the home, but the family will wonder how they ever managed without it.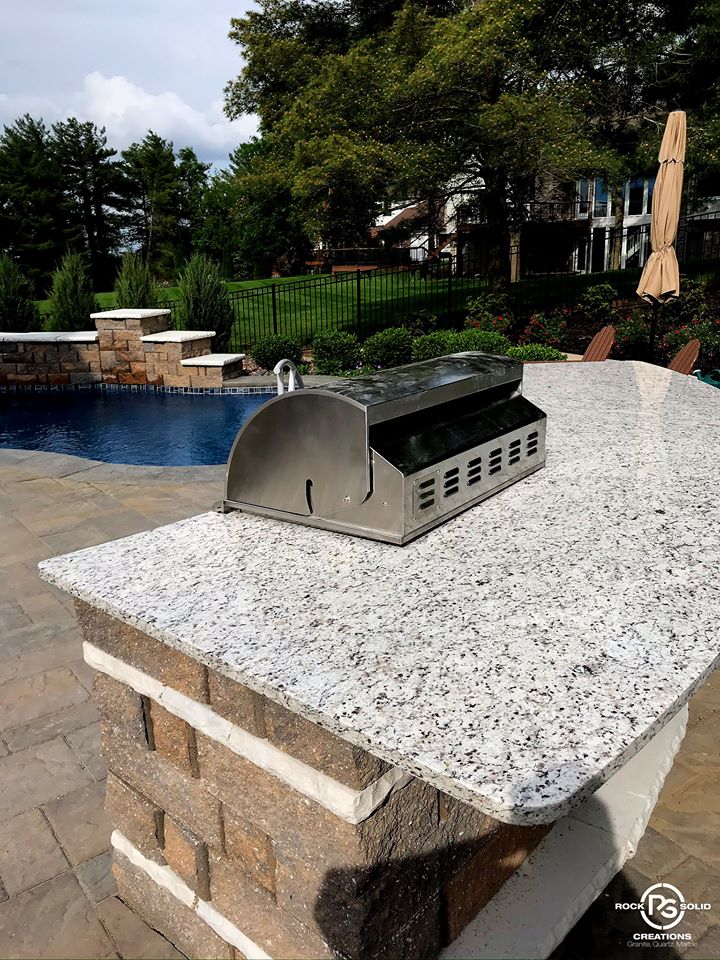 Popular Outdoor Granite Colors